Our height safety work sees us going to all sorts of different jobs. With the right gear we can access almost any hard to-get-to spot.
One of our on going projects out at Fox Valley Way, Wahroonga needed access into the brand new air conditioning duct where our team of two had to rig up and drop down into the rather small area. Once down inside the duct we had to remove some wire mesh that was blocking debris from entering the duct. This was in preparation for sealing works to happen shortly after.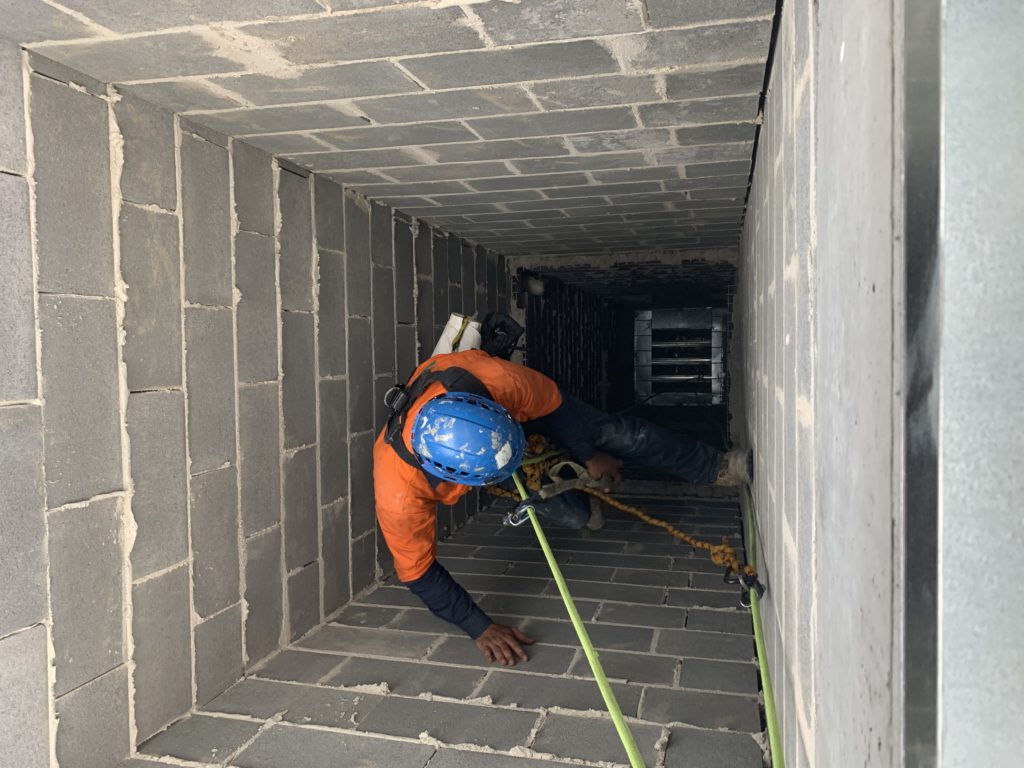 It's all in a days work for Summit Access Solutions.
Warwick Brown can be contacted directly on 0425 207 394 to discuss any of your rope access needs.