February was a busy month for certification jobs. One of our annual inspections that we look forward to each year has our team accessing the sky gardens at One Central Park to test and certify their entire height safety system. This annual inspection gives users of the system confidence that all height access systems are in top working condition and are deemed safe and compliant to Australian Standards 1891, 1657, and 4488.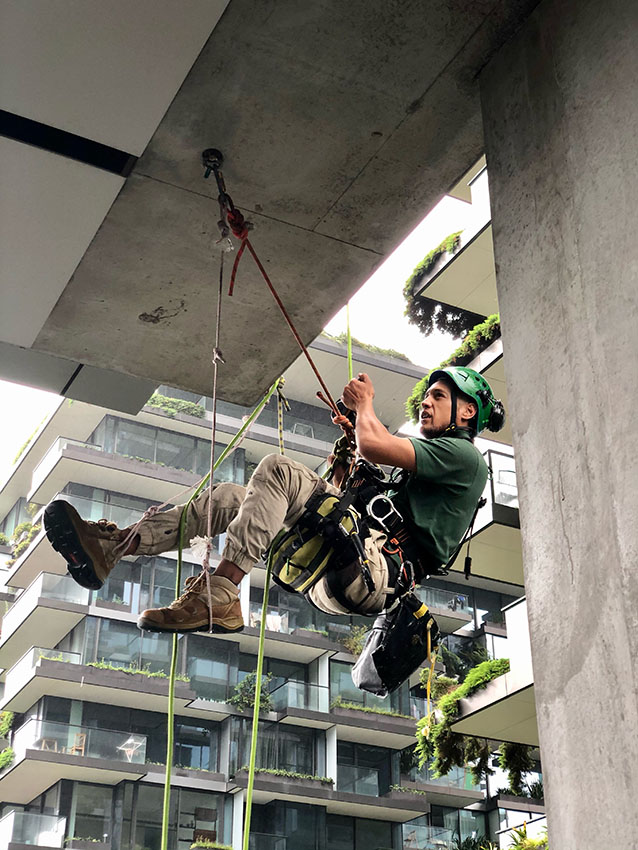 Access to a huge system like this one, which is located over 6 different buildings requires knowledge of the system and excellent rigging skills to match.
We attended a certification at Elizabeth Bay where anchors needed testing that where imbedded into the sandstone rock wall. This certification is used by the gardeners who have to access these anchors on a regular basis.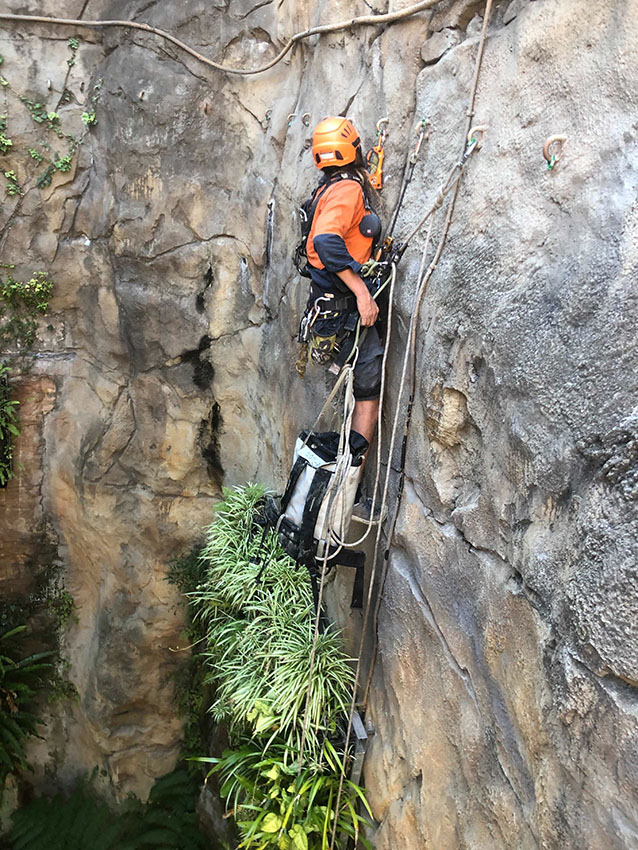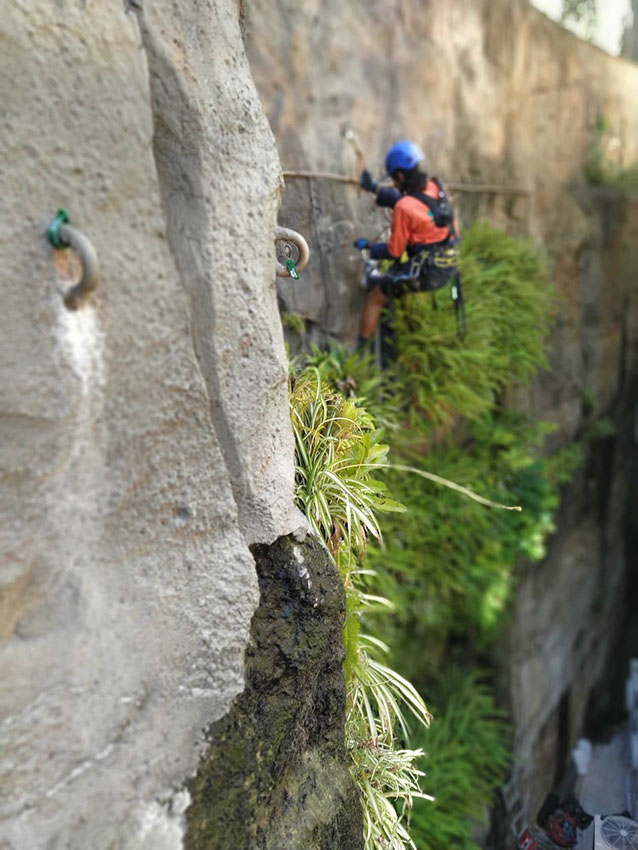 We also attended site at numerous Sydney Uni Buildings, around Camperdown, to certify some of their roof systems. Get in touch today to book your annual certification of your Height safety system. Here at Summit Access Solutions we pride ourselves on holding the required qualifications to carry out these important certifications. Safety is at the forefront of every inspection.