This month we're excited about a couple of new jobs about to get under way. We've just signed a contract with Adco – one of Australia's most trusted builders – for a new height safety system at one of their builds next to Sydney Airport. The planning for a job like this one is pretty big with plenty of time spent marking up plans, sourcing the best quality equipment on the market and liaising with the clients on the best price and functionality for the height safety system.
We have an install and training job at Parliament House which kicks off soon. Our experienced staff will lead some of the workers there through the safety system showing them how to use the system to its best and fullest functionality whilst saving time and creating safe work practice. They will teach staff how to rescue each other whilst suspended over the building – exciting stuff!
This month has seen a few big projects on pressure washing and window cleaning. Some of the clients we have worked for on these building maintenance jobs include National Facilities Management and Result Property Group.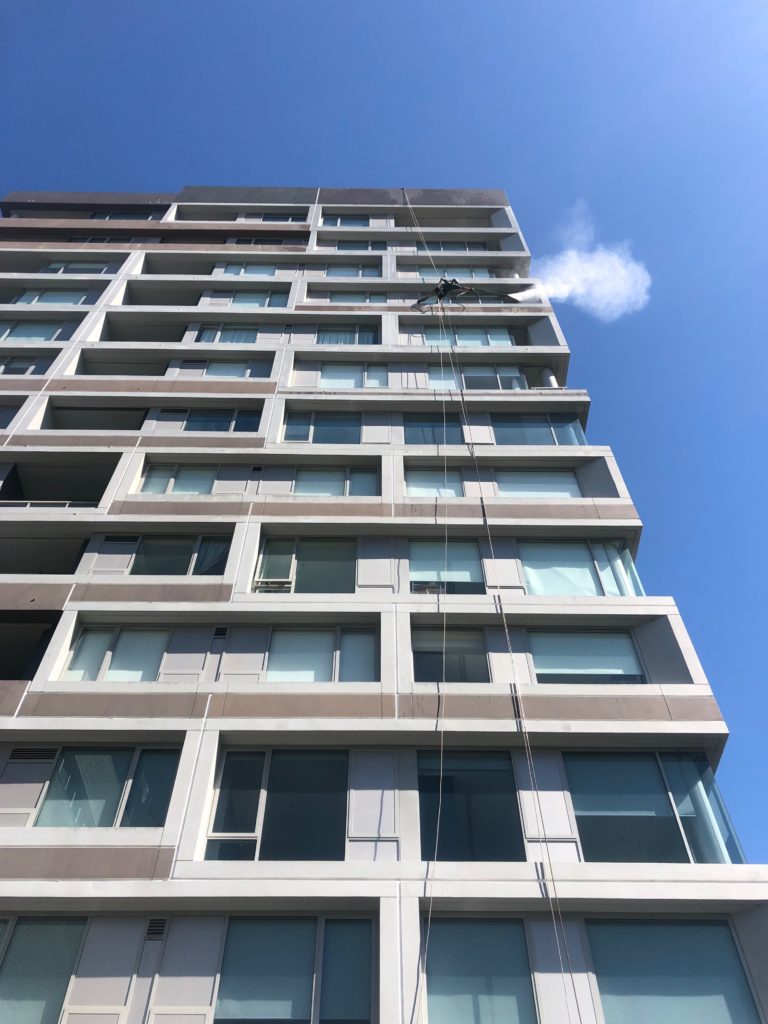 As September rolls on we are preparing for the busy season ahead. The end of year always brings many jobs that need to be finished before the year end. We look forward to pleasing our clients and building strong relationships with a can-do attitude in all areas of height safety, building maintenance and installation and recertification.