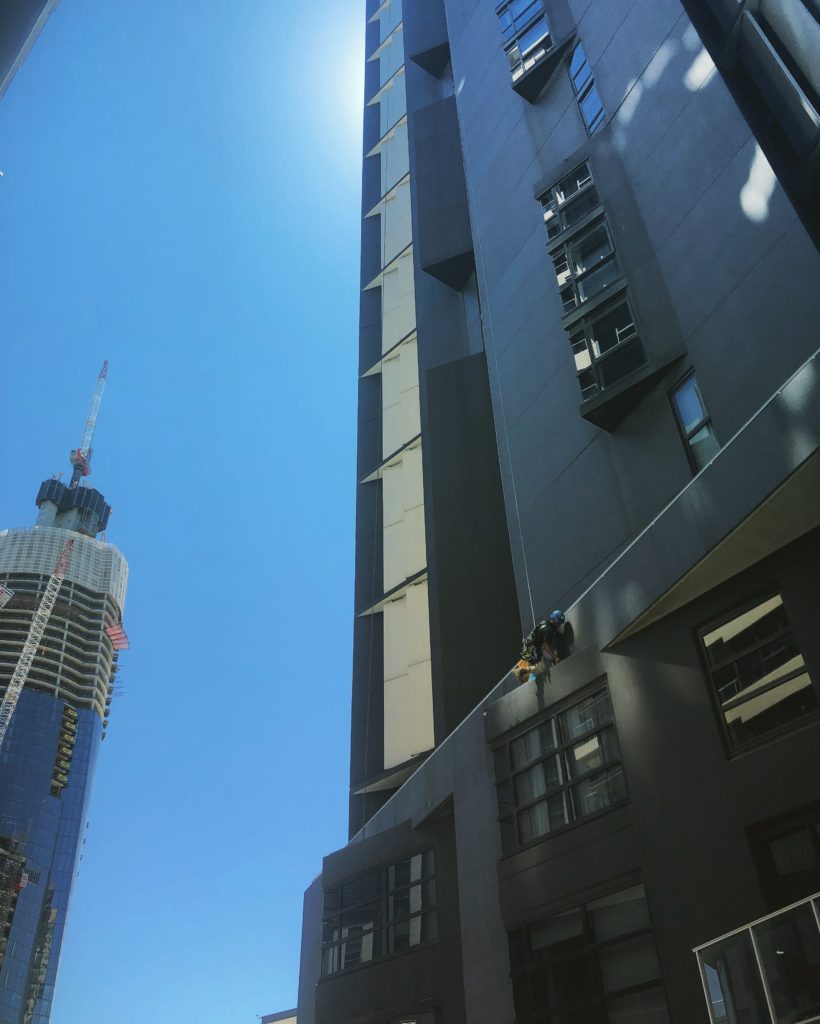 We were delighted to be contacted by CMS building management and asked to quote for a hard-to-access area on one of their buildings in the CBD of Sydney, where there was a significant leak issue.
SAS has had extensive experience in this side of building maintenance and takes pride in effectively and efficiently tackling these issues via rope access.
Our trained IRATA rope access technicians got to work on removing the old sealant and sanding back the area where water was leaking in to the building. Several coats of a water proofing membrane where applied over two days and then a final seal with sika flex pro was used to completely reseal the area. Weep holes were also drilled into the window frames to assist with drainage from condensation build up.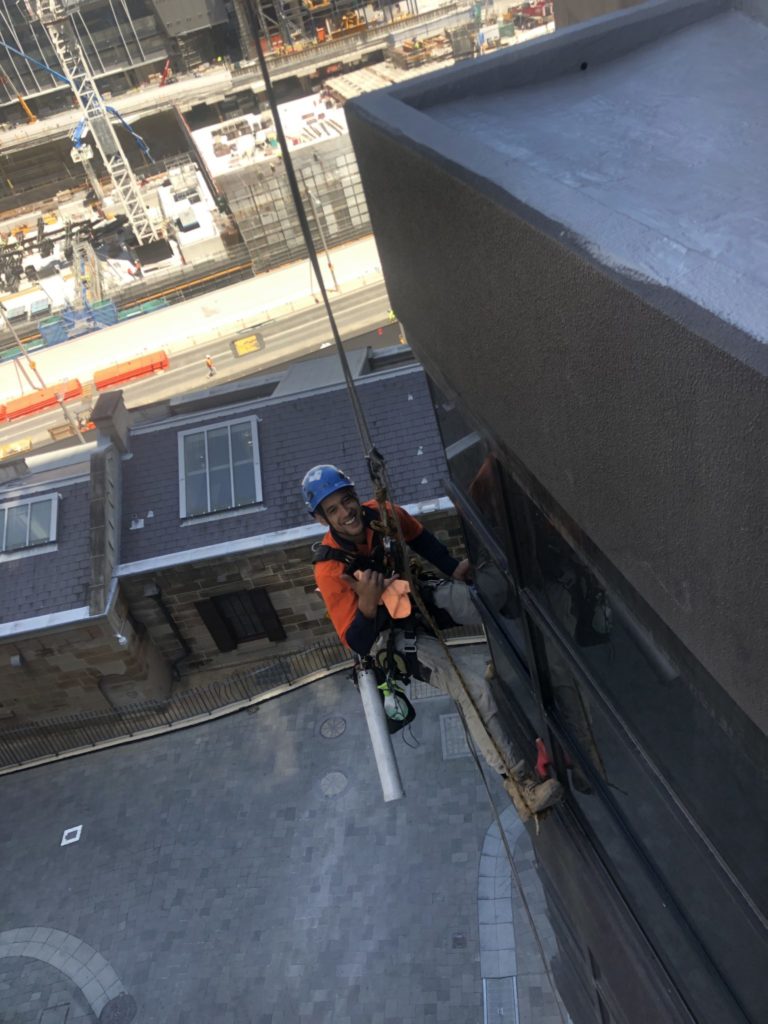 The feedback from our client was they were absolutely stoked with the works performed and we have been promised more works of this nature from them in the future. Well done team SAS – another happy client.